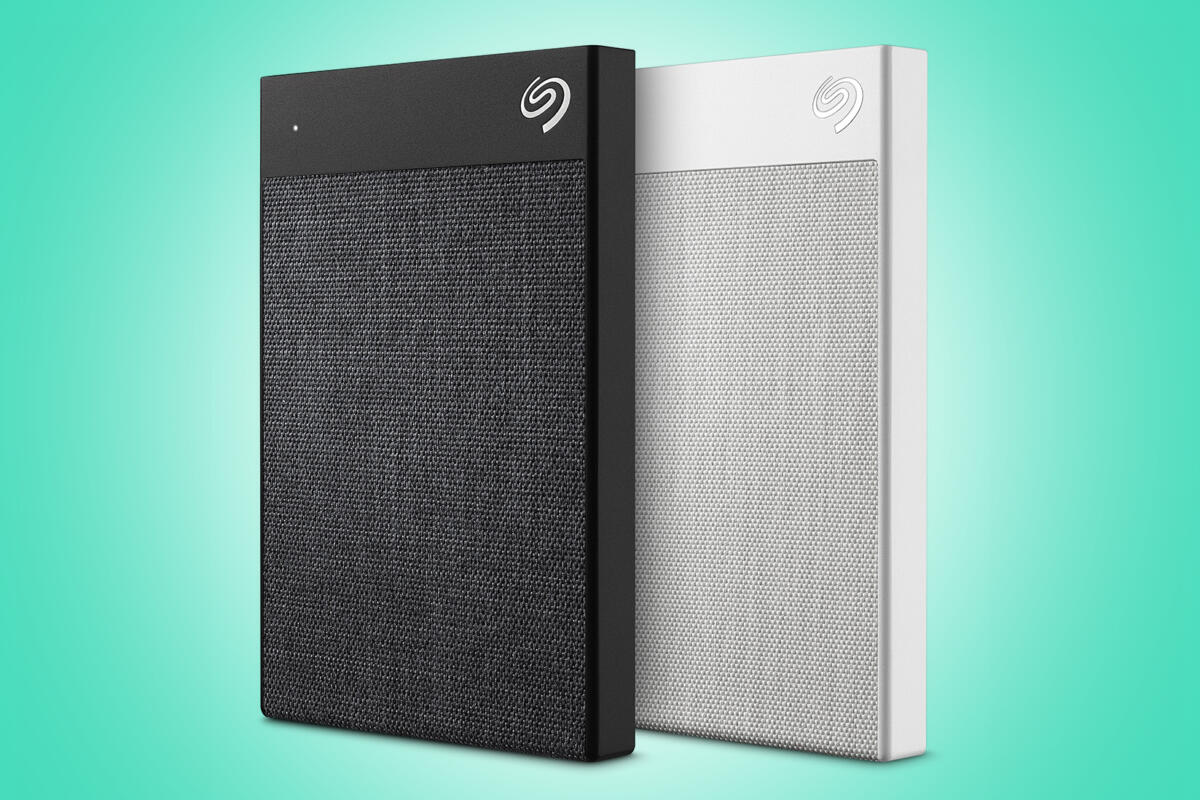 Though my review title makes fun of the basket-weave polyester fabric covering a goodly proportion of Seagate Backup Plus Ultra Touch's upper surface, in truth (and in my opinion) it's a very attractive drive. Perhaps more so than a lot of competitors. 
Alas, while you might think that the textured material would provide more grip, it seemed that there's actually a bit less. Go figure. Regardless, it's an attractive, svelte drive, and a very good performer that you should consider even if your tastes run contrary to mine. 
Design and features
There's rarely much to talk about design-wise with an external drive, so the the fact that the top of the Ultra Touch is carpeted—excuse me, covered—in a polyester basket-weave immediately makes it distinctive. I quite like the look, but taste is subjective. As to the technical details, the Ultra Touch is a 2.5-inch external USB 3.1 (Gen 1/5Gbps) hard drive available in 1TB (the capacity we tested) and 2TB capacities, and either black or white.