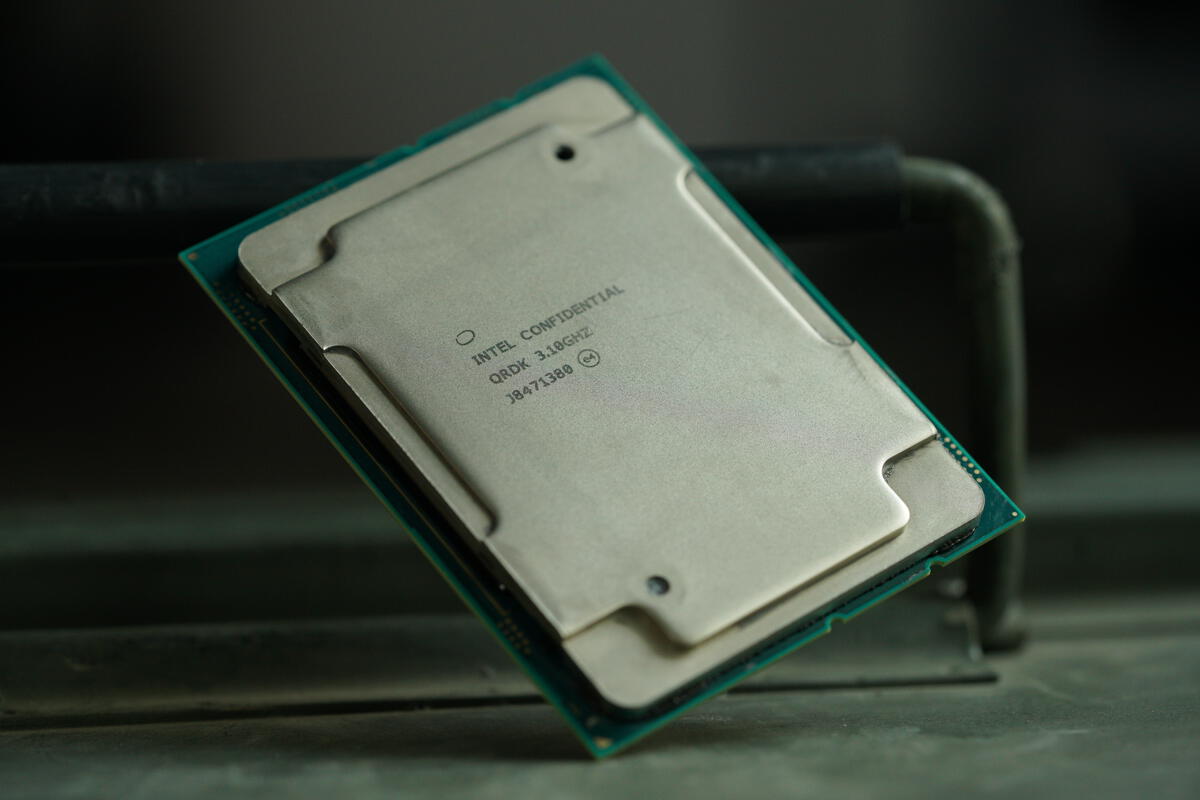 Intel's crazy-ass 28-core Xeon W-3175X isn't a CPU built for you, me, or most of us.
Sure, Intel pitches it as a high-end workhorse: "Built for handling heavily threaded applications and tasks, the Intel Xeon W-3175X delivers uncompromising single and all-core world class performance for the most advanced professional creators and their demanding workloads." 
But make no mistake, the 28-core Xeon W-3175X is a chip made to do one thing: make waves and push back at an increasingly assertive AMD. And it delivers—for a pretty penny. Fasten your seat belts, because you're about to see some huge motherboards, a huger number of benchmarks, and the hugest desktop CPU price ever.