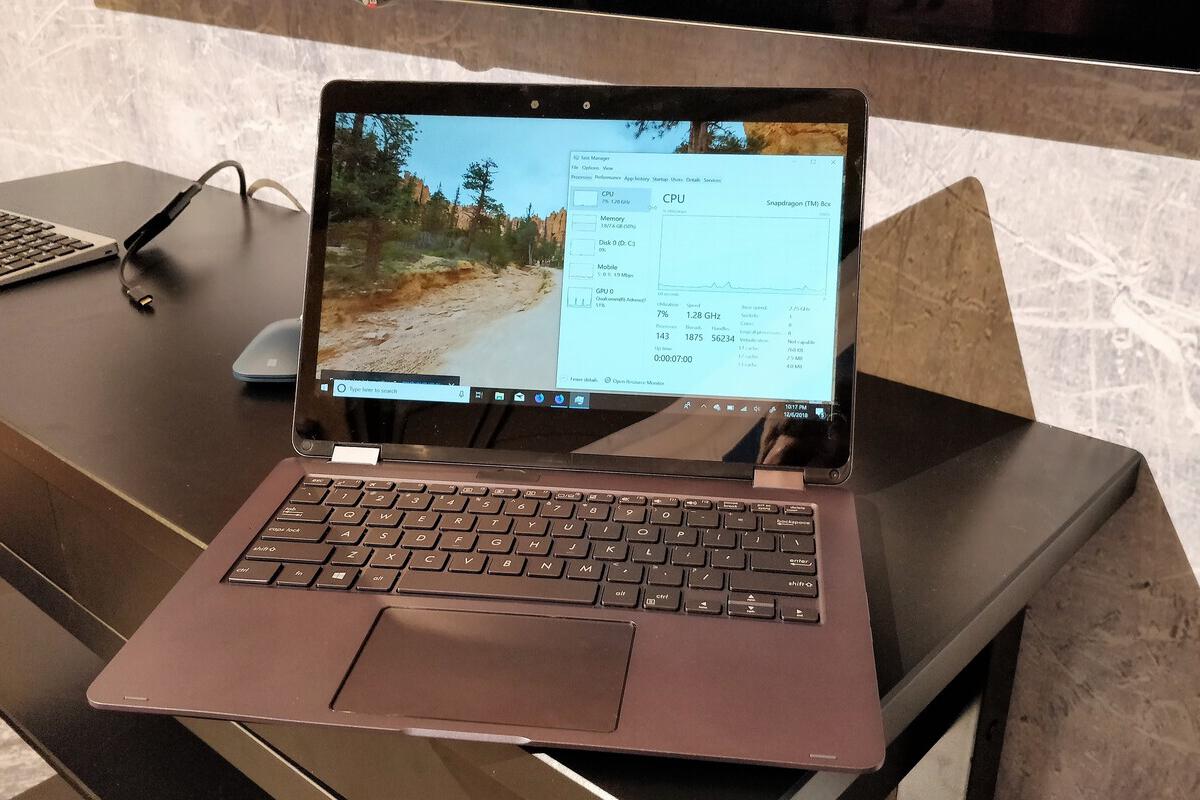 The Qualcomm Snapdragon 8cx is the chip the company hopes will scale the performance mountain, reaching the heights that competing Intel Core chips have already surmounted. After trying it at Qualcomm's Snapdragon Technology Summit in Maui, we can say it seems promising.
As we learned Thursday morning, the Snapdragon 8cx was designed as a ground-up, optimized design specifically for laptops. Its mission is to achieve performance comparable to that of an Intel U-series Core i5 chip.
Qualcomm supplied a limited number of Snapdragon 8cx reference notebooks at the event, all running Windows 10 Pro. We tried to navigate to one of the web-based benchmarks we've used to test previous Snapdragon PCs, but we were told that benchmarking wasn't allowed. In part, that's because the clock speeds of the chip haven't been formally determined.