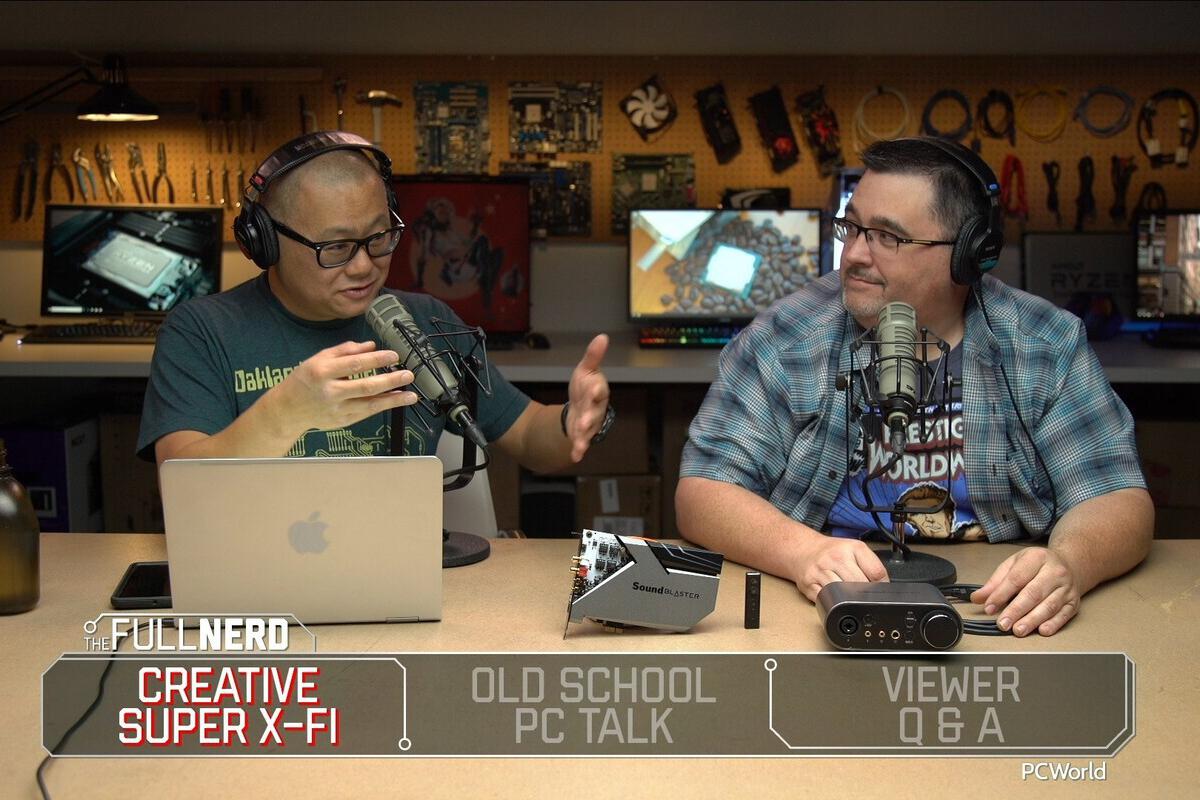 In this episode of the Full Nerd, Gordon Mah Ung and Adam Patrick Murray are joined by Creative Labs' Ryan Schlieper to talk about Super X-Fi, old-school computers, and a sneak peek at the newest Sound Blaster!
First the crew discusses Creative's breakthrough "holographic audio" dongle known as the Super X-Fi, which promises to pack a surround-sound system into your pocket. The Super X-Fi is so impressive, you won't believe what Adam says about it.
And then in a surprise move, Ryan unveils Creative's new Sound Blaster AE-9 with a break-out box and a 6-pin PCIe power plug.