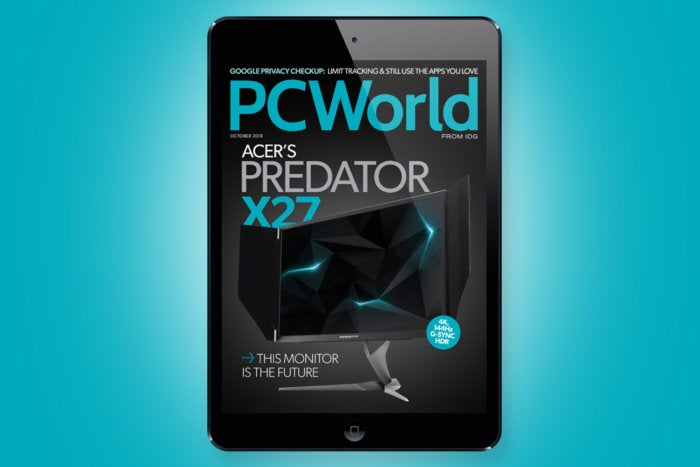 Stay on top of the latest tech with PCWorld's Digital Magazine. Available as single copies or as a monthly subscription, it highlights the best content from PCWorld.com—the most important news, the key product reviews, and the most useful features and how-to stories—in a curated Digital Magazine for Android and iOS, as well for the desktop and other tablet readers.
In the October issue
The October issue features a review of the Acer Predator X27: 4K, 144Hz G-Sync HDR is the Holy Grail of gaming monitors. Find out how memory bandwidth is killing AMD's 32-core Threadripper performance. Plus, learn how to control your TV with Alexa.
Other highlights include: