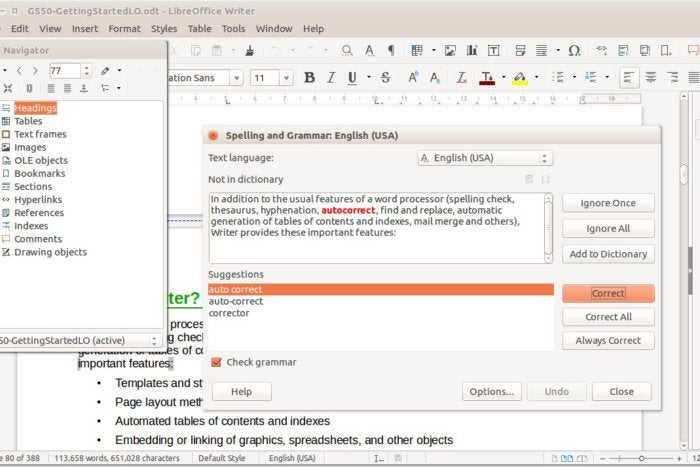 The free and open source suite LibreOffice is loved by many for its excellent compatibility with Microsoft Office formats including the newer DOCX, PPT, and PPTX files. LibreOffice 6, its first major update in a couple years, continues that tradition but redesigns the UI and adds productivity improvements to its "big three" programs—Writer, Calc, and Impress.
This review is part of our roundup of best Microsoft Office alternatives. Go there for details on competing products and buying advice.
Hands on
LibreOffice 6 sports a static menu, but its still-experimental ribbon-style interface, called Notebook bar, has been upgraded to include two options. The first, Grouped Bar Full, displays three tiers of buttons in Writer, Calc, and Impress. The other, Tabbed Compact, is a streamlined variant of the Tabbed Notebookbar. Other features, including the special characters dialog and the Help system, have also been modernized to be more attractive and intuitive.